The newest HPV Vaccine is now recommended for women and men up to 45 years of age. It is called GARDASIL 9 (Human Papillomavirus 9-valent Vaccine, Recombinant).
In 2006 the first version of the Gardasil HPV vaccine was released. At that time, it was recommended for girls and women 11 to 26 years of age. Currently as of October 2018, the FDA is advocating broader age ranges and is urged for both men and women. The newer Gardasil-9 vaccine covers a total of 9 different types of Human Papillomavirus (HPV). In comparison: the original Gardasil vaccine addressed only 4 types of HPV.
What kinds of cancers does HPV cause?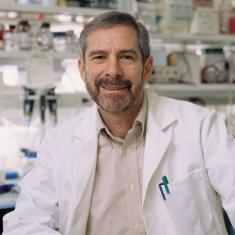 Cancers caused mainly by HPV
Malignant anogenital tumors
Anal carcinomas
Vulvar cancers
Vaginal cancers
Penile cancers
Oropharyngeal cancers ¾ of which are in men2
"Virtually all cases of cervical cancer are attributable to HPV infection." 3
~Dr. Douglas R. Lowy, MD. (Chief of Laboratory Cellular Oncology & NIH distinguished researcher of the Center for Cancer Research in Bethesda, Maryland)
Tomorrow I am posting an expanded blog about HPV and this newest vaccine. Is this vaccine good for you or your children? Please visit my blog to help make a decision for yourself.
Thank you for reading!
•Please leave any questions you may have here and I am happy to answer them.
~Karen Reynolds, RN, MS, LAc
All content here is written personally by me in with the goal that it is be helpful to you. As long as you include the link for this blog entry to credit me as the author, it is fine to repost or share if you wish.
Citations 1,2,& 3:
Lowy, D.R. (2016). HPV vaccination to prevent cervical cancer and other HPV-associated disease: from basic science to effective interventions. Journal of Clinical Investigation, 126(1), 5-11.